SmartLine Photo Finish 7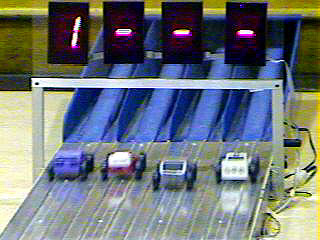 SmartLine Photo Finish 7 capture device and software works with Windows 7. We have been unable to get a driver that works for Windows 10, but our package was tested and works on Windows 7. Our timer signals the Video Capture Device to grab a photo at the instant the first car crosses the finish line. Our photo finish display software displays the pictures without the need for user intervention.
Actual picture taken with a Video Capture Device...




The Video Capture Device accepts a "Composite Video" input or an "S-Video" input.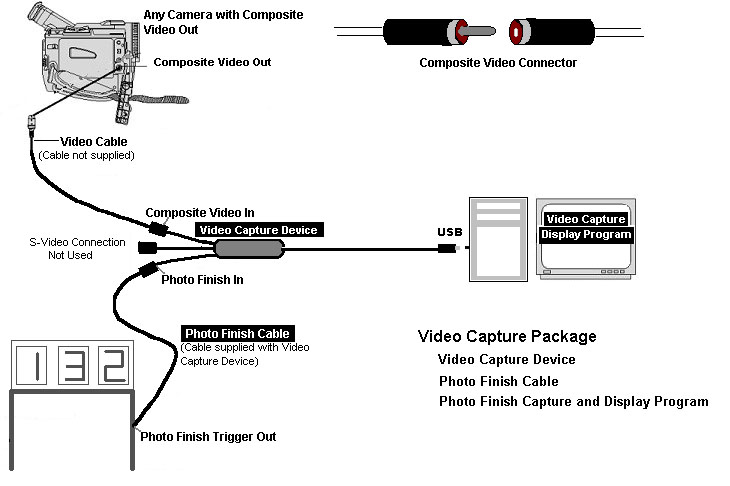 The photo finish trigger output is always available in the SmartLine Timer so you can purchase the Photo Finish 7 at a later time.

We suggest you use a separate computer for capturing and displaying the photo finish pictures.

The SmartLine Timer, the camera and the computer are all connected to the Video Capture Device.
You will need to supply your own camera and computer.


More pictures taken with a Video Capture Device...
These races can sometimes be very close!


The SmartLine Photo Finish 7 is meant to be an added feature that adds to the experience.
The SmartLine Timer judges the race to eliminate the guess work and ensure a fair and exciting race.


The addition of this easy to use Photo Finish Package will add another level of excitement to your race when everyone can see exactly what happened projected on a screen or wall.


If you need any help or advice, email us or send us a question on Facebook.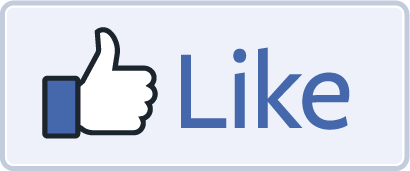 us!